We survived another Blue Ribbon Bacon Festival.
Between serving as an official judge (which meant tasting nearly every dish served at the festival within a two hour period) and exploring the several themed bars distributed throughout the Iowa Events Center, surviving this event was no small feat.
This year's theme was "Body by Bacon" which resulted in a high-energy vibe throughout the festival featuring aerobics classes, pop-up nightclubs, and live music.
But (theoretically) we were there for the bacon.
Among the standout items served was "The Elvis" pizza by Gusto Pizza Co., which featured a deliciously gooey combination of peanut butter, banana, bacon, mozzarella and honey.
Chocolaterie Stam featured two gelato flavors: Bacon Caramel and Pancakes, Maple & Bacon.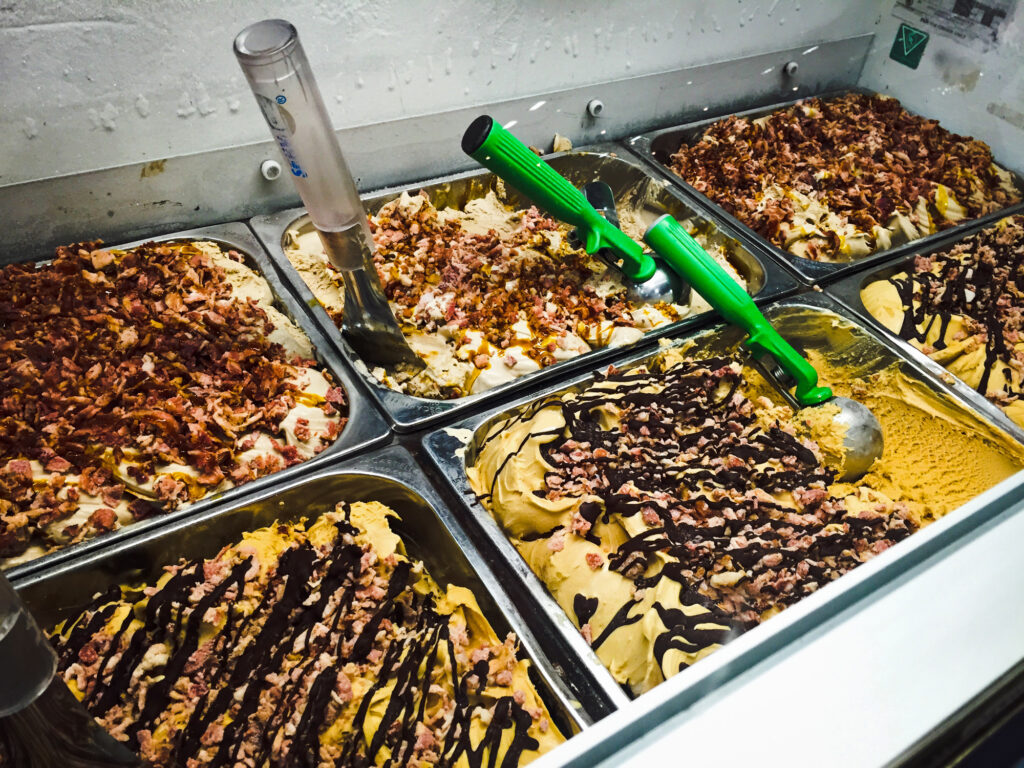 Two items from Sakari Sushi Lounge – Bacon Dynamite Shrimp and the BLT Roll – were also surprisingly enjoyable ways of consuming bacon.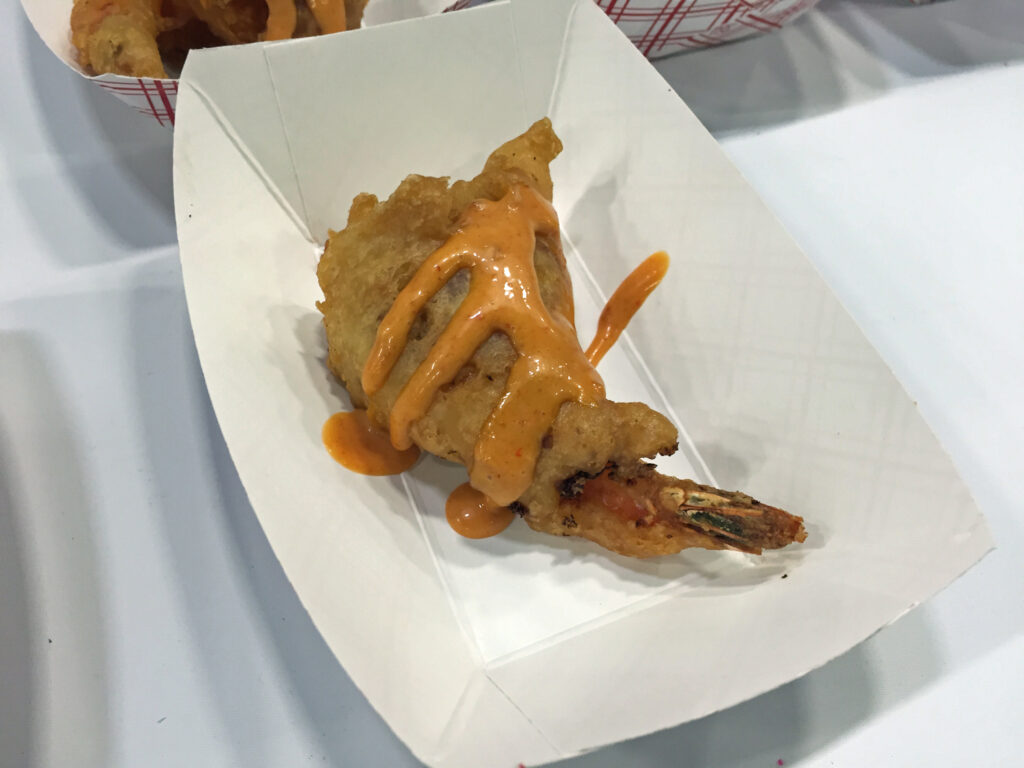 And as always, the people-watching was outstanding as an eclectic mix of bacon-themed outfits intersected with 80s-themed workout attire.