I admit I know very little about coffee. I only began drinking it regularly a couple years ago as some sort of new "mid-life" habit. I'm still not even sure I really like it, but it has become a daily thing for me anyway.
However, I don't need to know much about coffee to know that Bewdly's Maple Bacon Coffee is good. The smell of the beans when you open the bag is amazing – I'd be happy to have my house smell like that every day.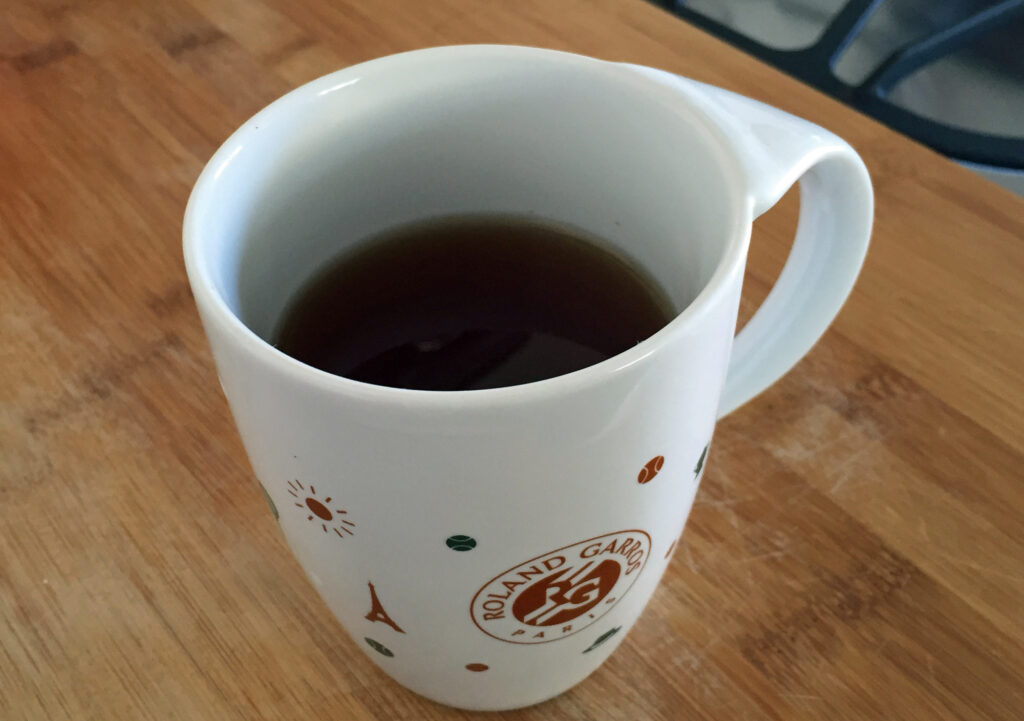 Using my new French press for the first time (and correspondingly my mug from the French Open…ahhhh the memories from last summer's amazing European adventures…), I brewed my first cup of Maple Bacon Coffee. And it went down so smoothly. While not made with real bacon products, the ingredients used to create the maple bacon flavor were very complimentary to my breakfast that morning.
Bewdly's Maple Bacon Coffee is gluten free, allergen free, and vegan, for those of you who care about those details. Brew a cup and enjoy it with some real bacon for a perfect start to the day.