There were some spectacular uses of bacon on display at the Saturday session of the 2016 Devoured Phoenix culinary festival, including deep fried bacon wrapped shrimp with jalapeno aioli from Desert Rose Steakhouse (above photo).
The bacon rimmed spiked horchata by Loews Ventana Canyon was one of the best bacon cocktails I've ever tasted.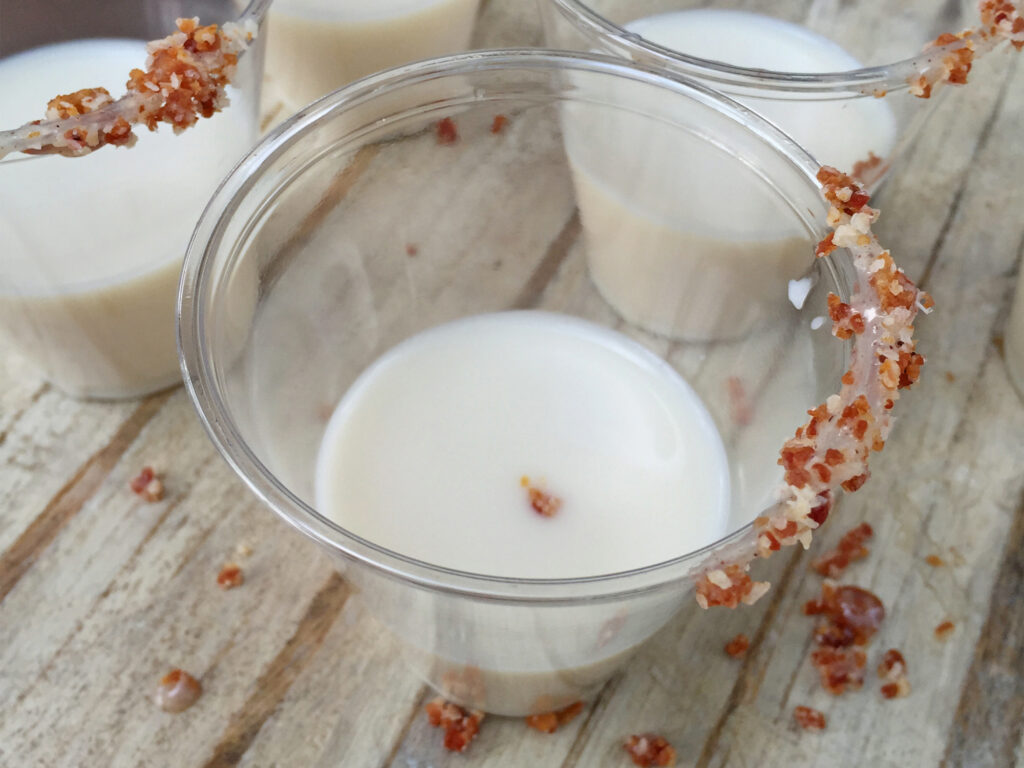 And these bourbon bacon chocolate chip cookies from T. Cook's were a sweet highlight!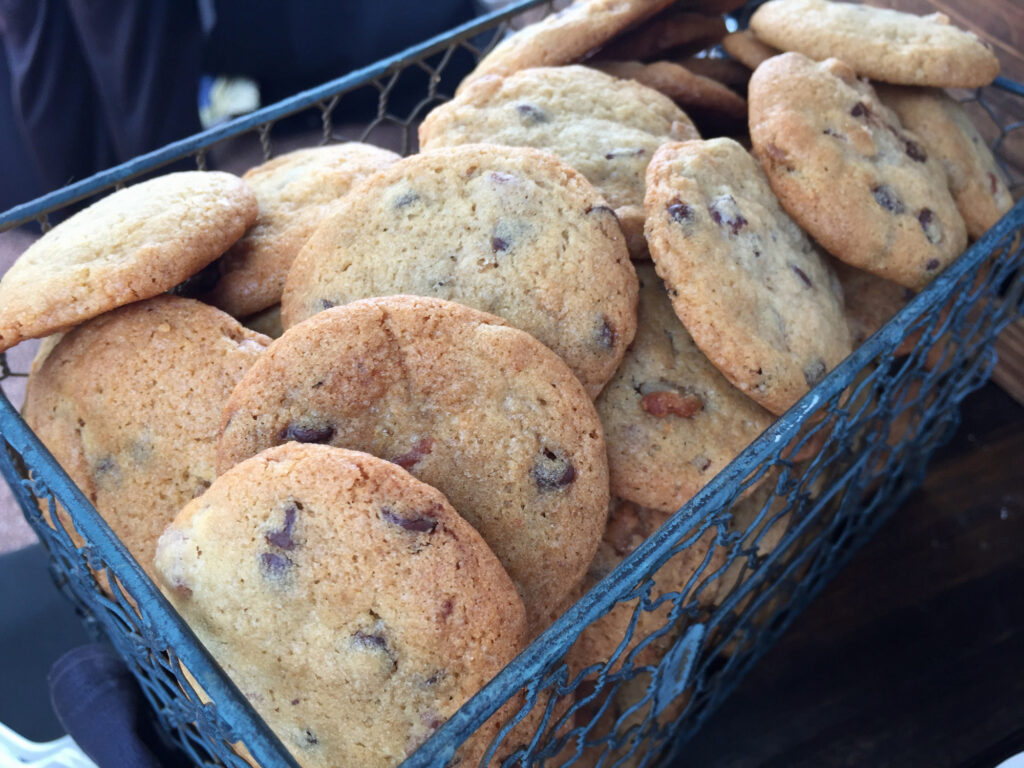 Bravo to the local restaurants that stepped up their bacon game at this year's event. I'm looking forward to finding out what tomorrow's session brings!